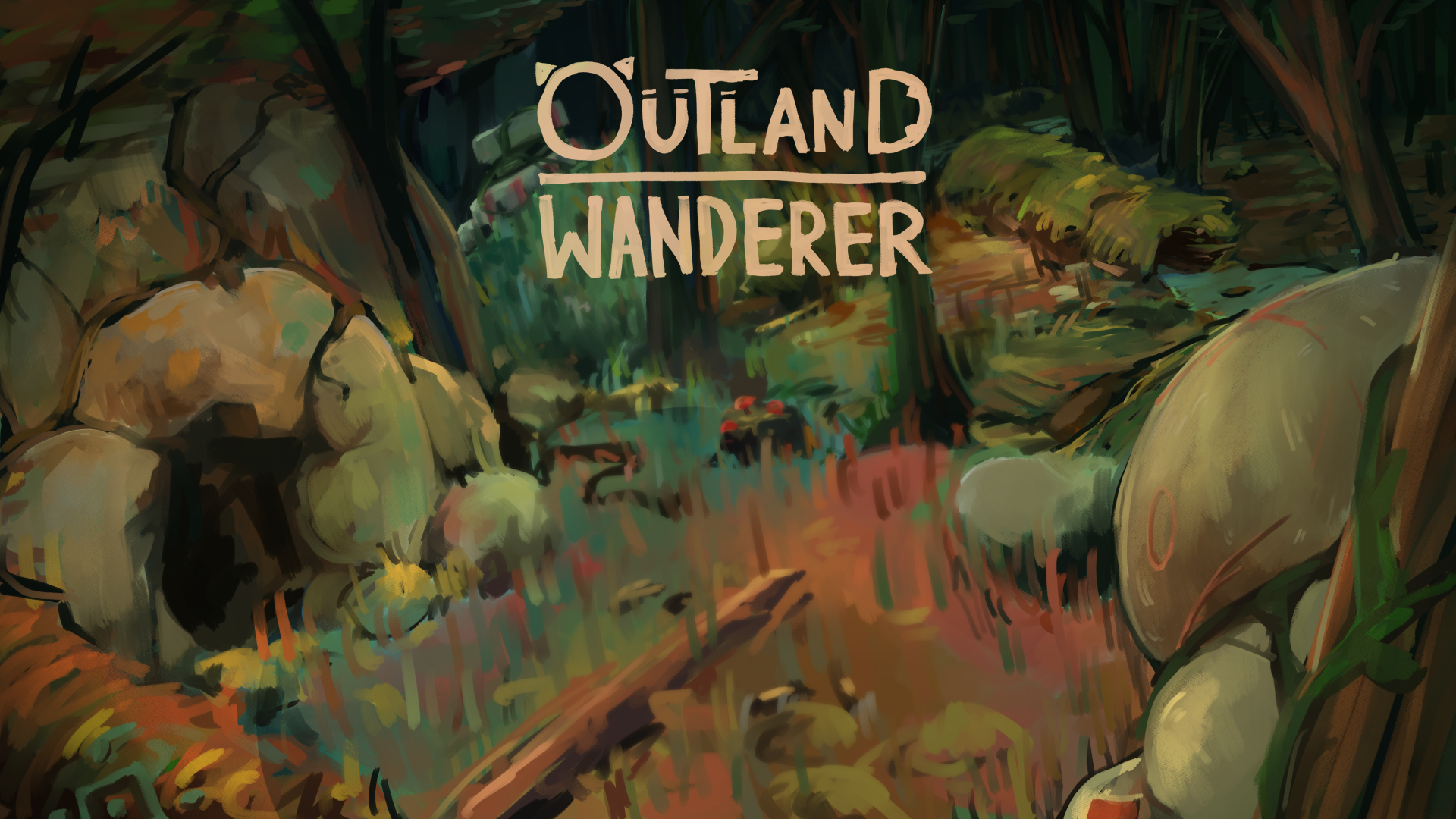 Outland Wanderer
[P] Gnoll Update v0.0.19 / [R] v0.0.18
---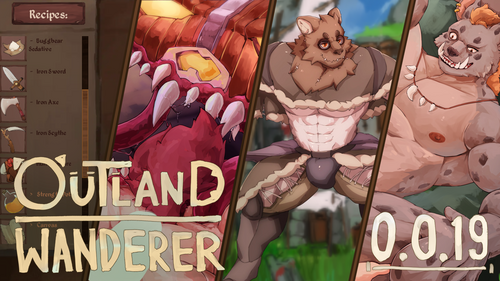 Quick Little Update! Let's go~

Update Log:
New Battles:
- Bandit: The ferocious gang might demand some gold out of you as you crosses the plains.
- Gnoll: A Group of Wild Hyenas, they are much more feral'cious and cracked, they might demand much more from you.
New CGs:
- Losing To Gnoll: The crazed victor takes his place on top, and takes also your manhood inside.
- Topping the Gnoll: Choose to top him, and the defeated might be more satisfied than the winner.
New Event:
- As Rahim and Sebas discuss the future of the village, an uninvited visitor knocks on the door.
Updated CGs:
- Losing to Mimic: Now you might feel the tongue of the mimic in full glory.
- Losing to Werewolf: A wolf's manhood is heavier with his knot inside.
QoL Changes and Bug Fixes:
- You can now cloud sync your saves! (The file size is limited to 10mb so you can only store around 4-5 pages of saves.)
- Updated UI interface of Craft Screen and Cauldron Screen
- Added a minor hint to help identify correct guesses in Whispering Hollow
- Added Fixes for empty quest progress in the bedroom
- Reduced Game File Size by updating png to webp files.
===========================================
If you like the game, please do consider subscribing for early access!
https://www.patreon.com/OutlandWanderer
It'd really help me pump out more updates so I do appreciate every bit of support! <3


===========================================
(25 July, 2023)
0.0.19b:
Fixed Surrendering in the new Battles
Fixed Mimic scene display errors
Pirkka's Quest is no longer triggered even after finishing his quest
(26 July, 2023)

0.0.19c:
Readded a few missing images
Gnoll Top Scene now properly displays
Re-fixed Tavern Apron Quest problem
0.0.18g:
Tasks progress can now be cleared in the debugging bedroom
No longer stuck in Slumbrous Well after Wuldon's gone
Fixed Missing Potion Level
0.0.19d:
Fixed Missing Pirkka in the Tavern
Fixed Gnoll Winning Variable for Gnoll Win Scene